SmartGrades couldn't be easier. After purchasing and selecting a password or entering a school code, each student takes SmartGrades 80 statement assessment regarding his/her high school experience.
Sample Statements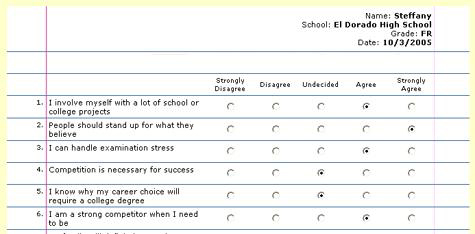 After completing SmartGrades, students get instant results in the form of a bar chart, letting them know where they stand in their pursuit of higher grades.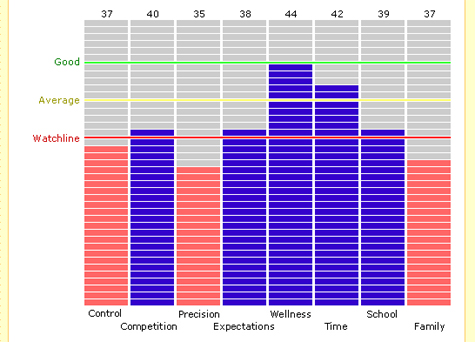 Scores in red need to be improved.